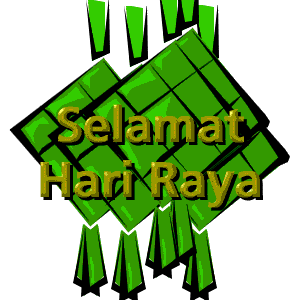 arab families would like to wish all of the muslim bloggers and all of the arab-families readers, a happy hari raya in advance 2007.
and also, not to forget our families back in Jeddah, Mekah, Singapore, Malaysia, and also our beloved brother, BINFADIL, we're are sure that we'll miss you this hari raya, he he he. *sob.
so,
"..

Selamat menyambut eid mubarak

,"
this song is dedicated especially for all of the readers, enjoy.